Drupal development & expertise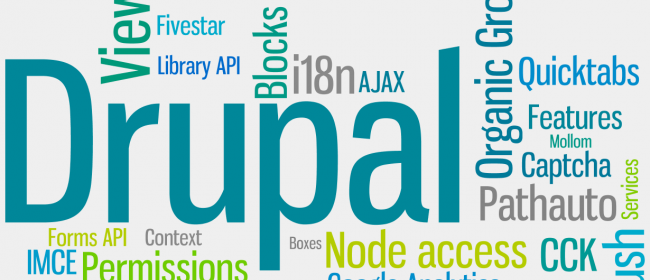 Almost everything is possible with Drupal. If you have a complex project in mind or just want to have a powerful web-site, we can help you do it the Drupal way, efficiently and in accordance with the best-practices.
We provide a full-cycle Drupal development-services from architecture and data planning, costum development and theming, to deployment, migration of legacy content and training.
We have an extensive experience with Drupal (6 & 7) and the following topics: CCK, Views, Panels, Organic Groups, Ubercart, Theming, custom module development, deployment strategies, install profiles, Drush/Drush Make, Features/Context, SEO.
WHY DRUPAL?
Drupal is an open source content management system and application framework that empowers individuals, teams, and communities to easily publish, manage and organize a wide variety of content on a website. Drupal's many features and add-ons allow it to be used for a variety of different projects including community web portals, corporate web sites, social networking sites, web-shops, personal web sites or blogs, and more.
Drupal has a great community and active community, drupal's access control system means that it can be easily applied to your organizational structure. Overall, Drupal is a good choice for today's companies of any size because it is free, easy, and incredibly powerful.
Drupal is used by Fortune 500 companies, governments and organizations all over the world including White House, Warner Brothers Records, The New York Observer, Oxfam and Amnesty International, Harvard University, and more.
Drupal is a free software package framework that allows an individual or a community of users to easily publish, manage and organize a wide variety of content on a website. Tens of thousands of people and organizations are using Drupal to power scores of different web sites, including:
Corporate web sites
E-commerce applications
Intranet/extranet applications
CRM applications
Community portals
Personal web sites or blogs
Resource directories Social Networking sites